Marketing Material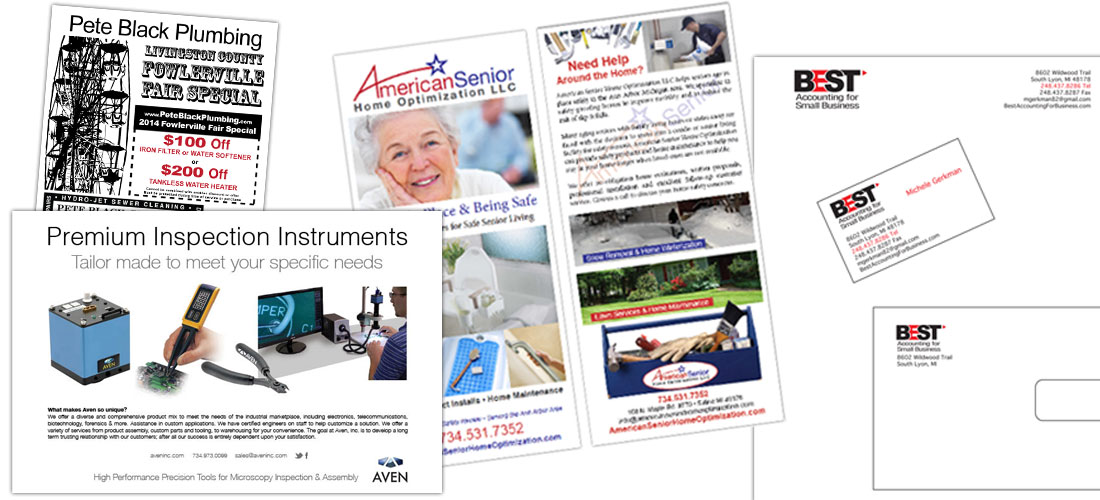 H.A. Marketing can plan & design your print marketing program
Printed Marketing Materials Say Something About Your Business
Substandard designed invoices and letterheads can make your business look unprofessional and may convey to your customers the idea that you are not doing well or offer sub quality services. Professional quality designs make your business look put together, professional, and worthy of your clients trust and business. First impressions are everything and H.A. Marketing is ready to design your invoices, letterheads, business cards and forms that leave a lasting impact with your target audience. Remember, the money you may save by attempting to design your marketing materials yourself in Microsoft Word will most likely cost you potential customers.
Printed materials don't require passwords and no one is paranoid to open a brochure in fear of what virus it contains, unlike a forwarded e-mail attachment. Print is always on and always performing. This classic medium allows a person to save it for later reference, giving it a potentially long life cycle to produce results down the road.
Let H.A. Marketing design the next brochure, business card or direct mailer for your company. Call to discuss your project today.